Published on 17th October 2016 by lauram
Welcome back to The Medic Portal's weekly news summary. This post will cover the main medical news stories from 10th to 16th October. News broke this week that NHS waiting times over the summer period were worse than every previous winter period for the past 12 years; Theresa May will not be providing any additional funding to the NHS and those with mental illnesses are being charged up to £150 for a sick note to evidence their illness.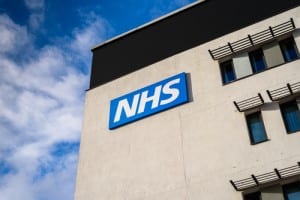 Waiting times for accident and emergency departments in England this summer have been worse than every winter for the past 12 years. Usually during winter A&E is busier due to the cold weather, however, this year during the months of June, July and August every one in ten patients have to wait over four hours to be seen. For the summer months A&E units are meant to deal with 95% of patients in four hours, however this summer they only managed 90.6%. In addition to this, the data also showed that hospitals missed other targets such as cancer treatment, routine operations and ambulance response times. The delays also extended to discharge times which reached a record high, this is due to there being insufficient care services in the community to manage frail patients who are being released from hospital. The increase in waiting times and falling below on targets have increased concern over how the NHS will cope over the upcoming winter period.
UK Prime Minister, Theresa May, has told the NHS that it will receive no extra funding despite increasing problems. Theresa May has told Simon Stevens, the chief executive of NHS England, that the NHS needs to focus on becoming more financially efficient to overcome the current £22 billion deficit in its finances. NHS trusts have criticised the decision, suggesting that the government is not taking into account the reality of the situation in which the NHS produced the worst-ever performance figures for waiting times in A&E, cancer treatments and planned operations. Experts in the NHS have said that with no extra funding the NHS may need to reduce access to services, close health centres and reduce the number of staff employed to recuperate losses.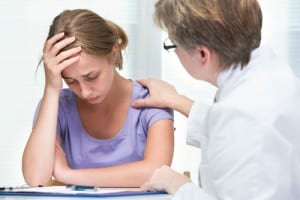 Sick notes required by those with mental illnesses could be costing patients up to as much as £150. The notes that are written by the Royal College of Psychiatrists are seen as proof of mental illness and allow those who are suffering to get support from banks, lenders and prevent action from bailiffs. A recent study has shown that a third of people who need these notes are being charged substantial amounts, despite being in financial difficulty. Due to the fact that the notes are not issued by the NHS, they are charged in a similar way to fitness or travel assessments conducted privately. The British Medical Association believes that it is not necessary for GPs to be involved in this process and the system should be reformed so that patients are able to provide evidence of their illness themselves.
Uploaded by Joelle on 17th October 2016.