Published on 9th November 2015 by Roya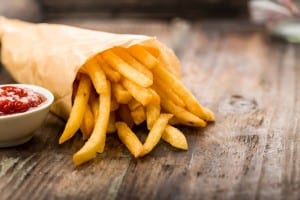 Welcome to this week's edition of the medical news summary blog. This post will cover highlights in both medical and health news from the 2nd of November to the 8th of November.
This week Jeremy Hunt the UK Health Secretary has offered to increase junior doctors pay by 11%. This will be an 11% in the basic pay and he has applied new safeguards to prevent junior doctors from working dangerously long hours. Jeremy Hunt hopes to prevent the strike that The British Medical Association (BMA) are suggesting. The BMA have been balloting members over industrial action in response to the new contracts Jeremy Hunt has suggested for trainee doctors. The new contract is due to be imposed this summer and could potentially mean pay cuts, longer hours and impact on patient safety. Throughout the past few weeks there have been several demonstrations opposing the new contract including one march in London that attracted 20,000 people.
Also in medical news this week, a man has died with tumours caused by a cancerous parasitic worm which was growing in his organs. The patient in question suffered from HIV and due to this his immune system was weakened. The weakened immune system is thought to have allowed the worm-cancer to thrive. The case was diagnosed through a collaboration between the UK Natural History Museum and the US Centres for Disease Control. Doctors have highlighted that the case was extremely unusual. Doctors in Colombia had tried to diagnose the man back in 2013 and had thought that he had normal tumours. However, further investigations showed that the cells were not human as they were only one tenth the size of a human cell. Molecular testing of the tumour cells showed high levels of tapeworm DNA. Unfortunately, at the time of correct diagnosis the patient was too sick to receive treatment and sadly passed away three days after the worm DNA was detected.
Scientists have discovered that vegetable oils contain a toxic chemical that is linked to cancer and brain degeneration. It is thought that alternatives such as lard, butter, coconut and olive oil are better dietary options. When vegetable oils such as sunflower oil are heated the release chemicals such as aldehydes. Aldehydes have been linked both to different forms of cancer and neurodegenerative diseases. It is thought that fish and chips fried in vegetable oil contains up to 200 times more aldehydes than is recommended by the World Health Organisation to be consumed per day. Frying alternatives such as butter produced much lower levels of the toxic aldehydes. This medical news contradicts information currently given by the NHS that warns against cooking with butter and lard. This is due to their high levels of saturated fats. Some scientists also think that the high levels of omega 6 fatty acids found in vegetable oils prevent the brain from absorbing as much omega 3. Omega 3 has been heavily linked to brain health and cognitive functioning.
Uploaded by Alessandra on November 9th, 2015