Published on 1st November 2016 by lauram
UCL consistently ranks as one of the best medical schools in the country and with tertiary centres of excellence including Great Ormond Street, Queen's Square and the Royal Free as its teaching hospitals for undergraduates, it's not hard to see why.
Medical students at UCL see a huge variety of patients with a wide range of pathologies, managed with state-of-the-art medical equipment. A UCL doctor develops medical competence built upon a solid scientific understanding gained in the early years of the degree with a more traditional lecture based course, complimented with ward based learning in the final three years. Unsurprisingly, with such auspicious credentials the interview process is tough – here's how to succeed.
Before the UCL Medicine Interview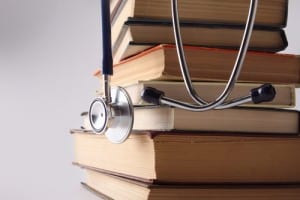 Read the news
As with any medical school interview, make sure you're up to date with the current news affecting the medical community – do you know the details surrounding the junior doctors' contract? Why is it important for you in the future? Have a basic understanding of the main challenges which will face the NHS in the coming years. How as a health service community are we going to cope with an ageing population? How is the role of primary care going to change in the coming years? The BBC News Health section, the BMJ website and The Medic Portal's weekly news blogs can be useful resources to keep abreast of these topics.
Speak about research areas you're interested in
UCL has a strong academic background with much scope for research – it will reflect well if you have an interest in this regard and can speak about it at your UCL Medicine interview. Have you found a particular aspect of your studies at A-level intriguing? Have you read about any interesting developments in immunology, neuroscience, public health or a similar academic field?
You don't need to have spent months in a lab – the interviewers will be interested to see people with a keen interest which could be developed at the College. Remember that an intercalated degree is compulsory at UCL, do take the time to have a look to see what courses are offered and note down a few you would be interested in. If you can relate your interests to specific research centres at UCL it will come across well – for example, UCL shares strong links with the Wellcome Trust and has invested significantly in the new the Francis Crick Institute, which has huge potential for exciting scientific advancements over the next few years.
Talk about your work experience
Hopefully you will have managed to get some experience shadowing doctors or working in a clinical environment, this is not just a tick box exercise needed to 'get in' to medical school – at the UCL Medicine interview the panel will be interested to hear what you learnt from undertaking this.
What did you learn about day-to-day work as a doctor? Did you see any evidence of good, or bad, medical practice? Make sure you have reflected on this prior to your interview date. You will be given a copy of your BMAT essay when you arrive for the interview, so spend some time considering the topic you wrote about and the arguments you brought into it; it is likely there will be one or two questions on this.
At the UCL Medicine Interview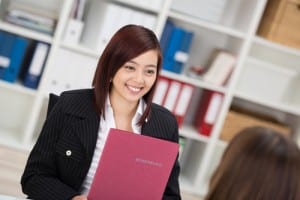 As per its traditional background, the UCL Medicine interview remains quite formal. You'll be invited to a main waiting room with the other candidates and you'll be given a brief introductory lecture by one of the faculty. You'll then be called one at a time to the main interview room for a 10-15 minute discussion with three interviewers. The mix of interviewers varies, but there tends to be one academic, one clinician (commonly a GP) and one 'other' (this may be another doctor, a non-clinical member of the medical school or a current medical student at UCL). Generally only two people run the interview, so don't be put off by one person not talking throughout the process.
Interviewers actually have quite a bit of freedom with how they run the interview, but generally it will be the three interviewing behind a desk and the interviewee sat on a chair in front of them. In this way the UCL Medicine interview can feel a bit intimidating but, having been on the interviewer side of the table, I can assure you the interviewers are friendly and want you to be relaxed, comfortable, and see your strongest side – there's no peering down glasses and looking unimpressed at your answers.
They know students will be nervous and they are sympathetic to that. As cheesy as it sounds, go in with a deep breath and a smile. Whilst having a strong academic background, UCL wants well rounded doctors and will be interested in your extra-curricular achievements and interests outside of the course – this is especially important when you are training to be a doctor.
After the UCL Medicine Interview
I was confident I'd flopped after my UCL Medicine interview – I hadn't answered their questions fully, some I frankly did not know the answer to. I felt I'd mumbled and been unclear – a few years down the line I was at the medical school on the other side of the interview table. The lesson to take away is that you are likely to be a poor judge of how things went, so try not to get too worked up about your performance. You can't do anything once the interview is done so sit tight and wait for the (hopefully) positive letter offering you a place in a few weeks' time!
Words: Peter Woodward-Court.