Published on 28th March 2018 by lauram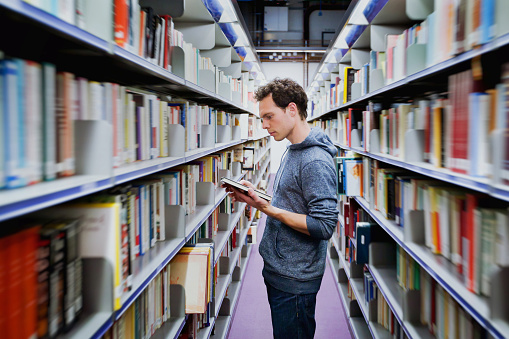 I couldn't believe it. After nearly five years in the making, I finally got my offer to study medicine. I couldn't have been any more excited for this new adventure, but I had no idea what to expect. I knew that I had to adapt from working life back to studying, but this wasn't as hard as I first thought. My salary dried up, but my savings and maintenance loan cushioned that blow a bit. Not having to get up at the break of dawn was also a huge bonus.
Going back to university, I knew that a lot of my peers would be younger than me. I thought that meeting them with an open mind would be much better than limiting myself early on. But it never occurred to be that there would be graduates older than me too. It was nice to know that I wouldn't be seen as the grandfather of the cohort!
Want to know more about Graduate Entry Medicine? Read more on our guide below!
Read more about Graduate Entry Medicine
What was the first day like?
Arriving on the first day, I was nervous. I had done this all before, but it didn't stop the nerves. My only saving grace was that I knew about how university life works, and that I could prevent making the same mistakes I made the first time round. I could see that everyone is in the same, nervous boat.
I remembered back to how I felt, and tried my hardest to just talk to people. I knew that, if I could help others fit in and adapt, it might ease some people's nerves, help me get back into university life, and just make things a little easier for everyone.
What was the social aspect of your med school like?
I found that, as opposed to my other degree, everyone was bonding very quickly. Whether this was down to the reduced numbers, or the more social nature of medical students I will never know, but I immediately felt more comfortable. One day I could find myself going for a meal with the graduates, the next hiking out on Dartmoor with more adventurous people. There was always someone that wanted to study, and always someone who wanted to party. The beauty of this tight knit group is that you can always find something to do with someone when the medicine gets too much.
How did your previous degree help you?
Once I had settled in, I felt a lot more confident. My previous experiences helped me to learn better than I otherwise might have. I knew how to use the library and make the most of the resources. I was able to seek help when needed instead of being scared to ask. I knew the best way for me to tackle lectures and revision. Being on top of all these things really helped me going forward, and I was grateful around exam period.
As much as it sounds great, things weren't all rosy. I had more clinical experience than others, and this gave me a false sense of confidence that I would excel in clinical skills. In reality, it was a level playing field amongst my peers. This came as a big reality check, and I realised how this overconfidence could be dangerous. I learnt a big lesson in that just because I was a graduate didn't mean I was better at medicine.
How was studying Biomedical Science different from Medicine?
I also found that biomedical science and medicine are focused differently. There is very little anatomy in biomedical science: I could describe how cells divide to a molecular level, but ask me the bony anatomy of the arm and I would have struggled. One session could be a basic biomedical concept that I have tackled for years, and the next session could be simple anatomy which I would struggle with. That was a weird experience.
The amount I needed to learn was also a shock. I was prepared for a lot of work, but actually doing it is another thing. It isn't the depth of knowledge but the sheer breadth of it that can seem overwhelming at times.
Despite these minor points, I've had a fantastic year. It has been a learning curve, but I wouldn't change it for the world. I love what I'm doing and don't regret taking the plunge at all – roll on four more years!
Words: Toby Ball