Published on 25th November 2016 by lauram
If you have ever considered medicine as a career but worried that you may have missed the boat, then Graduate Entry Medicine (GEM) may throw you a lifeline.
Originally introduced to combat the shortage of qualified UK doctors in the early noughties, GEM is an accelerated four-year programme which aims to provide aspiring medics with an alternative route into Medicine. So whether you are a current student coming to the end of a degree, a successful professional seeking a career change, or a slightly older candidate without the standard prerequisites, then depending on your academic background, work experience and other relevant criteria, a career in Medicine may still be within your reach.
But how do you decide on GEM in the first place? This blog gives you my perspective as a previous Law graduate and top tips on what you can do to improve your chances in securing an offer on a GEM course.
From Law to Medicine
Many of us dream of the opportunity to throw caution to the wind and start a new career but few have the opportunity or the courage to do so.
For me, the decision to pursue Medicine as a postgraduate student was one of the hardest decisions of my life. It generated more questions than answers and incited many concerns – can I really afford to study another degree, leave a lucrative profession, or put my life on hold again when the world is expecting me to have finally 'grown up' and start building my wealth? Am I making the right decision?
For as long as I can remember, I have always had a strong interest in medicine. However, for one reason or another, I decided to follow a legal pathway and financed my way through Law school instead. I had always hoped that I would feel the same passion for Law as I had for Medicine, but as each year passed, along came with it confirmation of where my heart truly lies.
I finally realised that this was it. I was finally at the point where I was no longer fearful of changing my career path. My window was now and I was ready to break out of the mould.
Applying for Graduate Entry Medicine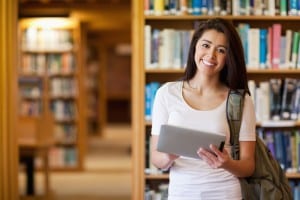 We all know how notoriously difficult it is to get into medical school, but apply for GEM and the competition increases tenfold. Statistics show that GEM attracts around 10,000 applicants a year – making it the most competitive entry route into Medicine out there.
Of course, being a Law graduate, the number of schools offering GEM significantly reduce. There are currently 15 medical schools which offer GEM. Most of them ask for a 2:1 in any degree subject, while others are exclusively for science graduates. But then you also have schools such as St George's University of London, and the University of Nottingham which will consider a 2:2 or above.
Regardless of which degree you have, research, preparation and strategic application is key. I spent a vast amount of time considering each school available to me and thoroughly investigated their admission and qualification requirements. Every university differs in regards to secondary education requirements, therefore it is important to seek further clarification from the schools you intend to apply to. You only have four choices – don't waste a space as a result of poorly conducted research.
Top Tips for a Successful Application
Don't underestimate the importance of revising for entrance exams. I would recommend that you familiarise yourself with each section of the GAMSAT and practise, practise, practise! Remember that section three assumes a certain level of knowledge in relevant basic sciences, so if you are rusty in this area do make use of free online resources or some basic revision guides.
Undoubtedly, work experience and volunteering is paramount and can make all the difference to your medical school application. Utilise all the free time you have and stay persistent. I made a habit of getting up at 04:00am every day to search for positions, send emails and complete applications.
Another tip is to create a database for all the contacts you make, and all the healthcare trusts, nursing homes or non-profit organisations you want to make contact with. I found this to be incredibly useful in building my medical profile. Furthermore, instead of sending generic applications to these places, it forces you to learn about them and tailor your applications accordingly.
Finally, and this is probably the most valuable tip of all – reflect! It is not necessarily about how much work experience you have done, but what you have gained out of it that's important. So get in the habit of keeping a reflective journal. It will serve you well when you are completing your personal statements or practicing for interviews.
Words: Rana Ahmed