Published on 26th February 2019 by lauram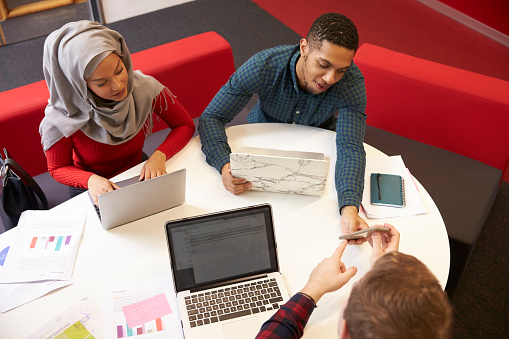 The days are getting longer, the sun is shining, the birds are singing… and exams are looming. We all know they're the worst part of summer, but they've got to be done.
And though the mere thought of sitting in front of that exam paper may fill you with complete terror, there is something that can make the next few months a little more manageable: a revision timetable.
There are a few ways to go about making a revision timetable. You might want to make a list of subjects to review each morning, or you may find it more useful to block out a few days at a time to tackle one subject. For many people, though, the most effective way is to plan the entire revision period before it begins, then to adapt the plan as required.
Since my GCSEs, I've always found this the most useful method. Obviously, everyone has different needs when it comes to studying, but I'd like to share with you the steps I follow to make a study plan that works for me.
Prepping for UCAT? Find out more here!
Book A UCAT Course
Step 1: Start planning early
There's nothing worse than realising you've left something too late. At school, I started planning my revision timetable straight after the Christmas holidays, but you may (probably reasonably!) think that's a little too early. Even so, I'd strongly advocate planning some serious revision sessions from around two months before your first exam. It sounds like a long time, but believe me, it'll fly by!
Step 2: Make a list of everything you need to cover
This is an incredibly daunting prospect at first – you've had two years of lessons, practical classes, field trips… how can you possibly cover it all in a few weeks?!
The most important thing is to be methodical: make a list of all the topics you've covered in each subject, dividing them into groups based on exam papers, if that's how you're going to be assessed.
You might also want to note down the number of classes you had on each topic, to get a rough idea of how to divide your time on your revision timetable.
Step 3: Be realistic
You're now ready to start making your revision timetable. I tend to do this on the computer to save time. Be careful – don't fall into the trap of trying to fit too much into your day.
Before you go any further, fill in weekly commitments (lessons, extracurricular activities, Sunday lunch with the family, etc…) and any long-term plans (weekends away) on the timetable.
Don't forget to leave a couple of hours free each day; you won't be productive if you don't take breaks!
Step 4: Fill in the gaps
Having written in your other commitments, your timetable is already likely to look quite full. However, it's now time to start planning your revision slots.
I like to vary what I'm revising throughout the day, so I tend to plan my revision an hour at a time. It's important to make sure you're planning to spend a roughly equal amount of time on each subject each week. 
Top Revision Timetable Tips:
Colour-code your timetable: it'll help you see at a quick glance what you've planned for the day ahead.

If you find that you're not keeping up with your timetable, change it. There's no point sticking to a timetable that's not working for you!

Be flexible – closer to the exams, you'll probably want to start doing timed past papers. To fit these in, you'll probably have to reorganise your timetable a little, but follow the same organised method and this won't be a problem!

If you make your timetable on the computer, print it out and stick it in a prominent place near to your desk; it'll make it a lot easier to stay on task if you can see the plan for the day.

Be kind to yourself! Everyone has off-days – if you've planned your time well, you shouldn't feel at all bad about spending an afternoon on the sofa with a good film every so often! Exam term is tough, so don't make it worse by working yourself too hard.
Good luck everyone!
Words: Freya Smith
Want weekly news delivered straight to your inbox? Sign up to our newsletters here!