Published on 13th April 2020 by Premela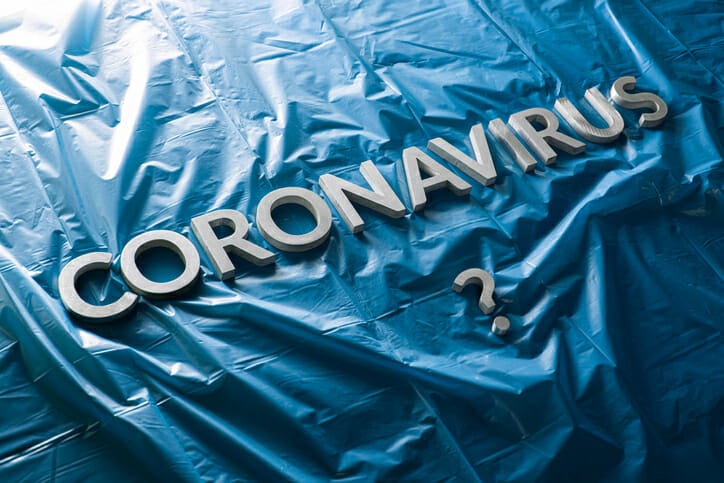 COVID-19 Weekly Update: 6th – 12th April 2020
Welcome to the COVID-19 weekly update. Every Monday we summarise the key events that have happened in the previous week in this pandemic. We will give you a rundown of what's going on in the UK and the major events globally.

This week's key statistics
UK cases rise from 51,608 on Monday to 84,279 on Sunday

UK deaths rise from 5,373 on Monday to 10,612 on Sunday

Worldwide cases rise from almost 1.3 million on Monday to 1.8 million on Sunday

Worldwide deaths rise from almost 70,000 on Monday to almost 109,000 on Sunday
What has happened in the UK this week?
The Prime Minister was moved into intensive care on Monday evening having been in hospital since Sunday evening. He was not on a ventilator but was being given oxygen.
At the press conference on Monday, Prof Angela McLean, chief scientific advisor for the Ministry of Defence, said that the stay-at-home measures are working, but it will take some time for lower hospital admissions to translate to lower numbers of deaths.

Chris Witty, the Chief Medical Officer, says it is too early to say when restrictions will end, and that a serious discussion can only be had once we reach the peak of the virus. He says that the exit strategy is complicated.
There are many technical elements to look at for that strategy, such as vaccines, drugs and testing. He also said that a working antibody test will take a while to develop and is more effectively used in the later stages of a pandemic.
On Tuesday, the first patients were admitted to the NHS Nightingale Hospital set up in the ExCel Centre, East London. It has a capacity for 4000 patients.
Dominic Raab said he will deputise for as long as is needed and that the government is currently following instructions already laid out by the Prime Minister.
Sir Patrick Vallance says it is possible that the number of cases and hospital admissions are levelling off, but we can't know for sure for another week or so.
If this is the case, deaths can be expected to level off in 2-3 weeks. Prof Chris Witty says that the UK is trying to learn the lessons from the mass-testing regime in Germany.
Chancellor Rishi Sunak announced £750 million on Thursday for frontline charities, such as hospices and charities helping domestic abuse victims. NHS England Medical Director Stephen Powis reminded people to seek help if they need it in an emergency such as a heart attack or a stroke.
Although it seems like it is all hands-on deck to care for coronavirus patients, the NHS is still focusing on other medical emergencies too. Angela McLean reported that the demand for critical care is flattening.
On Thursday Boris Johnson was moved out of intensive care. Dominic Raab said that it is too early to lift measures and that they must stay in place until there is evidence that we have moved beyond the peak.
The government is planning to formally recognise those on the frontline however, it is not clear what form this will take yet.
The Health Secretary Matt Hancock said on Friday that there is now testing capacity for all NHS workers with 15 drive-in testing centres across the country, with ambitions to open more.
He unveiled a new PPE plan, consisting of 3 core points:
Guidance: being clear who needs PPE and when they need it

The logistical effort to distribute PPE supplies.

Supply: appealing to British companies to help create PPE on a huge scale.
742 million pieces of PPE have been delivered to the frontline so far, but an online portal will launch in the coming weeks so that primary and social care can request PPE that they need.
Two more Nightingale hospitals were also announced on Friday for Sunderland and Exeter.

The Home Secretary, Priti Patel led the news briefing for the first time on Saturday. Total crime has dropped but some vulnerable people are at risk with fraudsters exploiting the COVID-19 situation.
Losses to victims are already in excess of £1.8 million. Police will act if members of the public break the social distancing rules with over 1,000 fines issued already.
There has also been an increase in those seeking help through domestic abuse hotlines. A new campaign will be launched for those at risk from domestic abuse, with the hashtag #YouAreNotAlone.
£2 million will be provided to enhance online support services and helplines with smaller domestic abuse charities getting help with new IT.
On Sunday Boris Johnson was discharged from hospital after spending a week in St Thomas', including a few days in intensive care. He will not be immediately returning to work.
Matt Hancock said that there are 2,295 spare critical care beds in Great Britain, a rise of 150 on the previous day. Amongst ongoing concern that healthcare staff have a lack of PPE, he said the government is working very hard to resolve the logistical challenges of getting PPE to the frontline.

The Health Secretary also announced a new NHS app to trace potential COVID-19 cases. If you become unwell with coronavirus symptoms you can input this into the new app. The app will then send an anonymous alert to other app users you have been in contact with over the past few days.
What has happened globally this week?
As much of Europe seemed to be going through the worst of the pandemic in their counties, on Tuesday people in Wuhan were allowed to leave the city – the first time since 23rd January.
In China, life is returning to normal with transport links being reopened. This is with the notable exception of international travel – China is being very cautious to not have a second wave of COVID-19 cases; not letting anyone who is not a citizen into the country.
The majority of the small number of cases now being reported are people who have returned from foreign countries.
The Chief of the WHO, Dr Tedros Adhanom Ghebreyesus called for an end to the politicizing of the virus. This came after Donald Trump threatened to withdraw funding to the WHO.
The WHO also warned this week that the world risks a deadly resurgence of the virus if countries lift social distancing rules too quickly.

It was another bad week for the USA this week, especially the state of New York – the worst hit part of America.
On Saturday the US recorded 2,000 deaths in a single day – the first country to do so. It has also overtaken Italy with the largest number of deaths worldwide. New York is the worst affected state with images emerging of coffins being buried in a mass grave on Hart Island.
New York Governor Andrew Cuomo wants the state to reopen as soon as possible and has called for a coordinated approach between neighbouring states.

On Friday, global deaths from COVID-19 surpassed 100,000. Italy has seen the most deaths followed by the USA and Spain. In Europe, things may be improving. Italy has been seeing a declining trend in daily death toll.
On Monday Spain will be easing their lockdown slightly. Builders and some non-essential workers can go back to work, but social distancing regulations remain in place.

Things to look out for next week
Everyone still wants to know when lockdown will be lifted as the measures in the UK continue to impact people's lives. On Friday Matt Hancock said that there is not enough information yet to make changes for the lockdown but a meeting on them will take place in this coming week.
A meeting is looking likely to take place this week, but with Boris Johnson set to be out of action for a while, it is unclear what steps the cabinet may take without him.
On Sunday a sombre milestone of 10,000 deaths was passed in the UK. It remains to be seen what effect this might have on future policy decisions.

This week, 2 influential people have said that the only way to end the crisis is with a vaccine. Philanthropist Bill Gates, who warned in a 2015 TED Talk that the world was unprepared for the next pandemic, predicts an effective vaccine may be ready in 18 months.
Wellcome Trust director Sir Jeremy Farrar expects the UK to be one of the worst if not the worst affected country in Europe. He believes that a second or third wave of coronavirus is probably inevitable and also says that a vaccine is the only way out.
An all-party parliamentary group has written to the government this week to call for any vaccine that is developed to be accessible to everyone. This is within the UK and developing countries.

One question is about schools reopening, possibly after Easter and before the Summer holidays. Some scientists are questioning the impact of school closures.
Although they are unlikely to open any time soon, there is a possibility of schools reopening before the summer holidays.
There is a growing concern over PPE that has been growing for some time. Despite government reassurances, there have been numerous reports of a lack of PPE for frontline workers.
There has been a distribution issue with a plan outlined by Matt Hancock this week to tackle the PPE issue. Many are angry however, as this has been going on for some time, with some feeling it is putting lives at risk.
3 hopeful pieces of news
All of the news on COVID-19 can seem very doom and gloom, but there are good things happening amongst all of the pandemic chaos. Here are 3 snippets of good news from the last week:
Boris Johnson is out of hospital
The Prime Minister spent a week in hospital including a few days in intensive care. On Sunday he was discharged from hospital. This is good news for Boris and the UK; big decisions on the almost lockdown may need to be made very soon. In his thank you video, he says that the NHS is the beating heart of this country.

Apple and Google are teaming up to contact trace COVID-19
The two tech giants are working together to alert people if they have recently come into contact with someone infected with coronavirus. Initially they will be helping third party apps run effectively but eventually the goal is to not need dedicated apps to do this. The proposed method would use Bluetooth signals to determine proximity.

Politicians and public figures return to healthcare
Many are returning to their medical careers to help fight COVID-19. Notable people include Irish Taoiseach Leo Varadkar and MP Dr Rosena Allin-Khan.
Words by: Safiya Zaloum
Other COVID-19 articles to check out:
5 Things To Do From Home To Support Your Medicine Application
Staying Motivated During Lockdown