Published on 18th April 2018 by lauram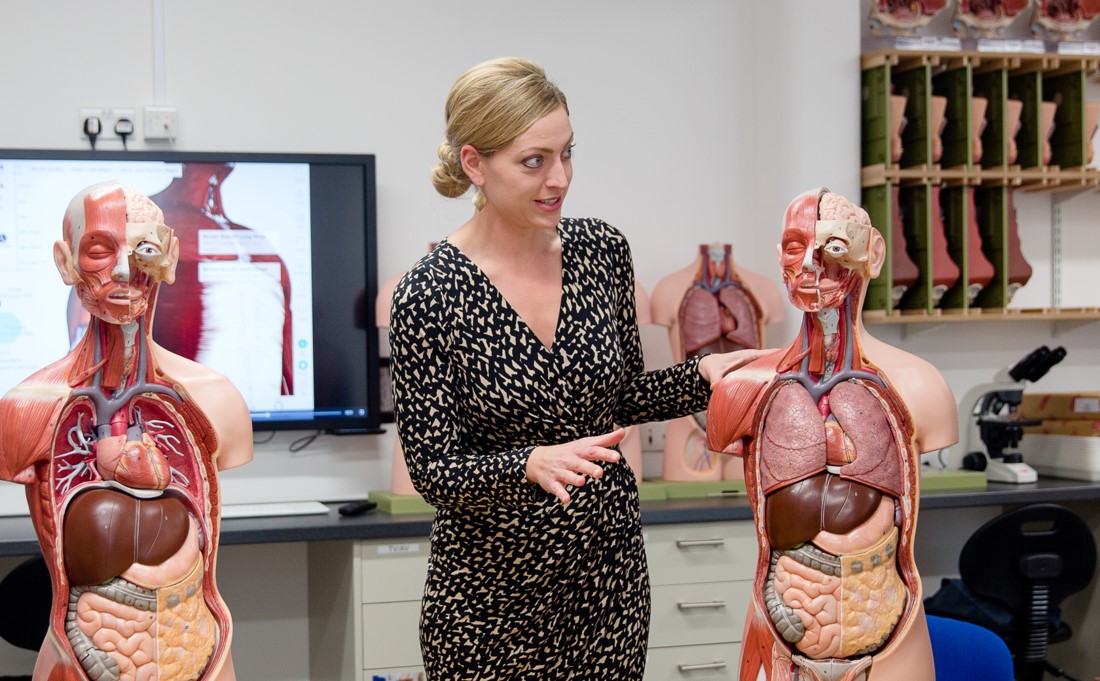 Sponsored Content
Considering your medical school options? In this blog, we speak to The University of Buckingham Medical School to explore five key things you might not know about studying there.
Find out more about Buckingham
1. We are the UK's first independent medical school
The University of Buckingham Medical School is the first independent not-for-profit medical school in the UK. We are focused solely on delivering high quality medical education.
Unlike most universities, we do not receive any funding from the government and we are entirely reliant upon student fees. And because we are a charity, these are fully reinvested into a first class medical education, teaching facilities and student experience.
2. We are the forefront of technology in medical education
The use of technology in Medicine has revolutionised the way medical students are taught. Buckingham made a conscious decision very early on to welcome innovation in our teaching so that our students are ready, willing and flexible enough to adopt cutting-edge tools as and when they're implemented in the medical field.
An example of this is how we teach anatomy:
3. We are not only training good doctors, we are training resilient doctors
A focus on resilience and well-being is embedded in our curriculum to help students cope with the intensity of a medical profession. Our students not only attend workshops on resilience but also one-to-one sessions on self-care, goal setting and challenging thoughts.
To help implement these, we have a dedicated personal tutor system, student support team and a pastoral team that includes pastoral mentors trained in coaching junior doctors.
All of the above runs in parallel with our academic structure with the aim of training doctors capable of facing emerging challenges in medical care and delivery. This has had tangible benefits, as patient feedback on our students has been very positive.
4. We are top of three national rankings
We have recently come top in the UK for student satisfaction in the National Student Survey (NSS). It is an accolade we are extremely proud of because our focus on student experience has always been the driving force of the Buckingham ethos.
We have also come at the top of the rankings in the first-ever Teaching Excellence Framework (TEF). We were awarded Gold and achieved a remarkable result with "double positive" ratings in all of its six categories. Over two-thirds of universities only achieved silver or bronze.
The Times and The Sunday Times Good University Guide 2018 published last September ranked us top in the UK for Teaching Quality.
Additionally, our commitment to creating a safe and pleasant environment for our students has been highlighted by the following:
We are in the top 5 of the UK safest campuses

We are Europe's 1st positive university

We are 2nd in the UK for student/staff ratio (according to the Complete University Guide)
5. We have a January start and offer a 5 year MB ChB course in 4.5 years
Our course starts every January as opposed to September at most other universities and takes 4.5 years to complete.
This means that a student starting with us in January 2019 will graduate at the same time as a student starting in September 2018 at most other universities. You can apply to us through UCAS channels as well as directly through our website.
A UCAS application will have the same deadline as other universities, but our direct application window will be open for a relatively longer period.
Our next entry date is January 2019, for example, and direct applications will remain open until the end of August.
Find out more about Buckingham
Call our admissions team on 01280 827546 for more information about applying.