Published on 3rd October 2018 by lauram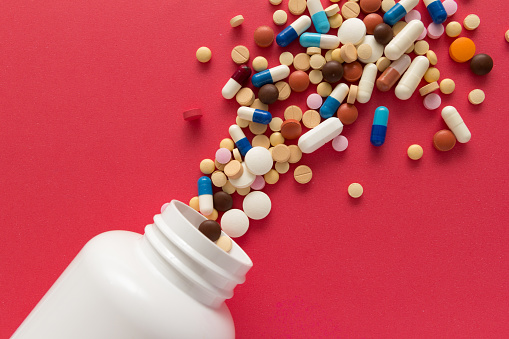 Welcome to this week's medical news round up! We will be bringing you the healthcare topics that have been under the microscope and making them relevant and useful to you as a medical school applicant.
Joining us this week: the EpiPen shortage, withdrawing from antidepressants and the NHS prepares for winter.
Want weekly news delivered straight to your inbox? Sign up to our newsletters here!
The EpiPen Shortage
The EpiPen is an automatic adrenaline injection device, which is used in serious and life threatening allergy emergencies. There is currently a shortage of EpiPens in many countries including the UK, and a shortage of its alternatives, Jext and Emerade, due to the increased demand.
This is extremely worrying as severe allergic reactions can be fatal. It is recommended that people with serious allergies (nuts, milk, fish etc.) keep two devices with them at all times, as sometimes more than one is required.
There are two versions of EpiPen: 0.3mg (for those 30kg and over) and 0.15g (for those under 30kg). The injection devices are one-use only and usually expire after one year. There is currently no supply of the 0.15g version at all.
In response to the shortage, patients who use the 0.3mg version are advised to use the EpiPen up to 4 months after the expiry date. This is because there is now evidence the devices are effective up to 20 months after production. Although more supply is due in October, it is not likely to meet the demand.
What can we learn from this?
The impact of this shortage on patients' lives is immense. Those with severe allergies will likely be very cautious of anything that could be a trigger, and those without any EpiPen at all may not be leaving the house.
Although not often referred to as a chronic disease, allergies technically are! The impact of chronic diseases are wide and varied, but this shortage is sure to have brought a big worry to those with serious allergies.
Question to think about: how does a lifelong condition impact on a patient's life? Also think about how you would approach a patient with a chronic disease!
Read more about how to answer empathy questions
---
Why not try one of our quizzes?
---
Antidepressant Withdrawal Symptoms
A suggested 50% of patients who are attempting to cut down or come off antidepressants experience withdrawal symptoms, with a further half of these experiencing severe symptoms.
At the moment, NICE guidelines say the symptoms of withdrawal are mild and last one week. In reality, patients are experiencing severe symptoms for several weeks if not months. The symptoms affecting approximately four million people in England include anxiety, sleep problems and hallucinations.
There is a clear gap between guidance and the reality of practice, so the uncertainty surrounding these symptoms has often led to doctors misdiagnosing withdrawal as a relapse.
As a result, Public Health England are including this new data as part of reviewing prescription drug dependence and NICE is researching into this area further.
What can we learn from this?
As antidepressants are one of the most commonly prescribed drugs in the UK, mental health is at the forefront of challenges facing the NHS. Mental health and the NHS services are consistently under scrutiny and debated.
Question to think about: what challenges does mental health present to the NHS now and what can be done to tackle it?
See challenges facing the NHS and current NHS issues
NHS Prepares For Winter
Every winter the NHS makes our headlines because of the struggle to provide beds. An ever-increasing challenge is that many elderly patients stay in hospital longer than necessary, due to a lack of social care services to support them at home. This becomes particularly evident during winter, as seriously ill patients can wait over 12 hours for a bed.
An extra £240 million will be provided for social care services in England this winter to help local authorities with costs of housing adaptations and care packages. The aim is to allow patients who need support and care to move into their homes sooner, hence freeing up beds for other patients.
What can we learn from this?
The ageing population is arguably the biggest challenge for the NHS (and social care services), and unfortunately there doesn't seem to be a clear resolution just yet! Nevertheless, similar to mental health, the topic is under constant debate with the hope of finding a fair and effective solution.
Question to think about: do you have an understanding of the demand and pressure of an ageing population on the NHS? What challenges does it present on a macro and micro level?
Read more about the ageing population and other challenges for the NHS
Words: Katie Burrell
Katie is a third year medical student at Lancaster University who also documents her life at medical school on her personal blog https://hopefulmedic.wordpress.com/
Are you keeping up to date with current medical news? Read the latest below: