Published on 15th May 2017 by lauram
Welcome back to this week's edition of the news summary at The Medic Portal. This blog brings you the key health stories that occurred from 8th to 14th May. This week, NHS services have suffered a cyber-attack preventing health professionals from accessing patient notes, nurses have voted in favour of industrial action over pay and the majority of those living with HIV now have a "near normal" life expectancy.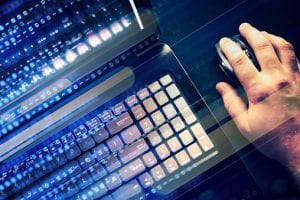 Several NHS services were hit by a large scale cyber-attack this week that disrupted both hospital and GP appointments. The services affected were unable to access patient data as their computers were locked by a ransomware program demanding a payment of £230. NHS Digital, who have investigated the attack, have found that there is no evidence that patient data has been compromised. It is not known who is behind the attack, but the Prime Minister announced that it was part of an untargeted wider attack affecting organisations globally. Ambulances were diverted during the attack and some GP surgeries were disrupted.
Four out of five nurses have backed a walkout in protest at pay rises being below inflation. 91% favoured industrial action short of a strike. The vote shows the growing dissatisfaction within the nursing profession. The nurse's union has said that nurses will stage a "summer or protest activity" but a further ballot is required before industrial action is taken. The Royal College of Nursing believe that the issues with pay is also one of the reasons that one in nine nursing positions is vacant.
A report published indicates that life expectancy for people with HIV is now "near normal". The report shows that advances in antiretroviral drugs reduces the risks of serious complications. The study analysed data from 88,504 people living with HIV across Europe and North America to track improvements in survival from 1996, when antiretroviral therapy with introduced. Antiretroviral therapy involves taking a combination of drugs that helps prevent the virus from replicating insure the body and attacking the immune system. The study indicated that a 20 year old starting treatment today could live to 67 years. However, no benefit was seen in individuals who injected drugs or had a low CD4 cell count before starting treatment (a marker for immune system health).
Words: Joelle