Published on 6th April 2020 by Premela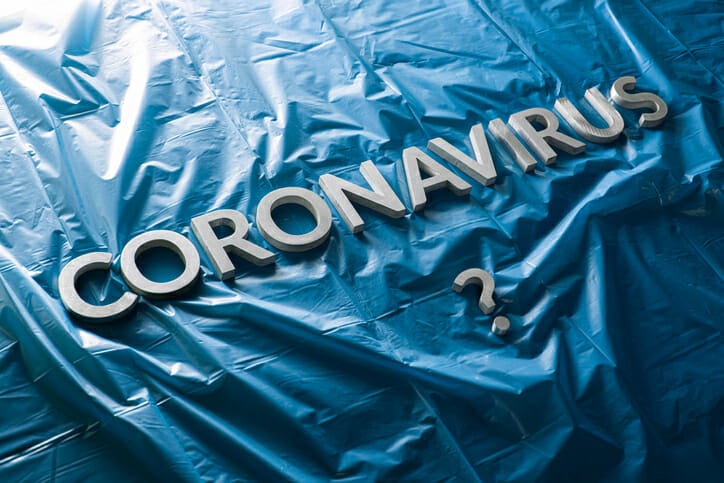 COVID-19 Weekly Update: 30th March – 5th April 2020
Welcome to the COVID-19 weekly update. Every Monday we summarise the key events that have happened in the previous week in this pandemic. We will give you a rundown of what's going on in the UK and the major events globally.
This week's key statistics
UK cases more than double from 22,141 on Monday to 47,806 on Sunday

UK deaths rise from 1,408 on Monday to 4,934 on Sunday

Worldwide cases rise from over 730,000 on Monday to over 1.2 million on Sunday

Worldwide deaths rise from almost 35,000 on Monday to over 65,000 on Sunday
What has happened in the UK this week?
Dominic Raab, the Foreign Secretary, announced on Monday that there will be a new arrangement between the government and airlines, such as BA, Easyjet and Virgin, to fly home British Nationals.
Hundreds of thousands of Britons are thought to be stuck abroad. Where commercial routes are not running, special charter flights will be arranged.
On Tuesday, Michael Gove said the UK is buying ventilators from the EU as well as making some at home, with companies such as Dyson and Formula 1 producing them.
It is also a priority to increase the capacity to provide oxygen to more people. UCL is making 10,000 new CPAP devices to enable this.
The importance of this is to try to reduce the number of people requiring ventilators. Helicopter facilities set up around the country are to support health systems by moving equipment and personnel.
Business Secretary Alok Sharma warned banks on Wednesday that it is completely unacceptable to deny businesses help.
He listed some of the support on offer to businesses is in form of rate relief and direct grants payable via local authorities – adding that there is £12bn currently available.
Prof Yvonne Doyle, medical director at Public Health England, says that the UK has currently got the capacity of 10,000 tests a day. This includes the capacity to test 3000 NHS workers per day. However, the intent is to scale up to hundreds of thousands per day in the next few weeks.
Matt Hancock announced on Thursday a 5-pillar testing strategy to reach the new goal of 100,000 tests per day by the end of the month – a huge step up from the original goal of 25,000. The points in this plan are:
Expand swab testing to see who already has the virus

Use commercial partners such as universities, Amazon and Boots to increase swab testing

Introduce antibody tests to check who has already had the virus

Surveillance and population sampling to find out the rate of infection and how it is spreading

Build a British diagnostics industry to reach the increased testing capacity of 100,000 tests per day
An antibody test offers hope for getting frontline workers back to work and eventually lifting this almost lockdown.
The UK has bought 17.5 million of the tests, subject to them working, although it must be noted that no country has found a working test yet.
Matt Hancock also announced that £13.4bn of historic debt held by NHS trusts is going to be written off. This is in order to put the NHS in a stronger position to fight the COVID-19, and for its long-term future.
Two new Nightingale hospitals were announced on Friday for Bristol and Harrogate.
As announced on Tuesday, there are ongoing rapid clinical trials of existing drugs such as anti-malarials to treat COVID-19. These trials are looking for volunteers to join 3 major clinical trials; patients who are eligible will be offered this by their clinician.
Face masks are not currently recommended for healthy people to wear, contrary to many other countries.
A recurring theme – social distancing is reiterated throughout the week to be the most important measure everyone can take to help defeat the virus.
NHS England medical director, Prof Stephen Powis, expects it to be a few more weeks before deaths decrease.
On Saturday there was the sad news that a five year-old with underlying medical conditions had died of COVID-19, and that seven healthcare workers have also died.
Hospital admissions are increasing in the Midlands at a rate that has prompted the government to speed up work on the hospital being constructed in Birmingham.
Michael Gove announced some good news about ventilators – 300 arrived from China with the first of the British-made ones ready this weekend too.
As of Sunday, the NHS has more than 9,000 ventilators, with many more to follow – up to the target of 18,000 over the next week.
Also on Saturday, Stephen Powis cautioned that the virus is very likely to become established in populations around the world, and that strategies are needed to manage it over time.
He also warned that the number of deaths will be higher than have been reported, due to deaths from the virus in the community.
Currently, only deaths reported in hospitals and healthcare facilities are being counted. Although the curve of cases in the UK does appear to be flattening, deaths from COVID-19 are still on course to double every few days. It is expected for deaths in the UK to rise for the next 1-2 weeks.
Matt Hancock said on Sunday that he cannot rule out further measures, even though the vast majority of people are following the rules. On a slightly more reassuring note, the NHS is not yet at capacity with over 2,000 spare critical beds at the moment.
The Queen also addressed the nation with a reassuring speech, which emphasised the need for unity and referenced the very first broadcast she made. This came before the news that Boris Johnson has been admitted to hospital for what Downing Street has described as routine tests. The Prime Minister remains in charge, but Dominic Raab is expected to chair the next coronavirus meeting.

What has happened globally this week?
This week has seen rapid increases in deaths and cases in many countries, notably the US and Spain.
Spain became the third country to hit 100,000 cases and the second country to reach 10,000 deaths, after Italy.
Different countries are at different points in the disease progression, with most comparisons beginning on the day of each country's 100th case.
On Wednesday, Europe reached a grim milestone of 30,000 deaths. It is being suggested that Spain and Italy are reaching their peaks of infections.
By the end of the week, death rates had been falling in Spain, Italy and France, an early sign of hope for the end of the worst of the outbreaks in those countries.
On Thursday the global number of cases hit 1 million, after the number of cases have doubled in less than a week. This is a huge number but is an underestimate. This is due to the different testing protocols of each country.
The WHO urged all countries to test, test, test, but this has not happened everywhere.
Countries have different testing capacities. For example, Germany currently has the capacity to carry out 500,000 tests per week and continuing to increase this, whereas the UK is doing around 10,000 tests a day – equivalent to 70,000 per week.
Additionally, many people are asymptomatic; many factors mean it is impossible to know how many people have COVID-19 and how far off the true value the reported figures are.
Things to look out for next week
This coming week will be the third week of almost lockdown; this is the week the official should be able to tell us how well the strict isolation measures have worked on reducing the number of coronavirus cases and deaths.
A lot of people will be wondering if the national efforts have made a difference. This weekend Matt Hancock warned people not to flout the rules; threatening further restrictions. As the weather gets nicer and the patience of the public possibly wanes, could a full lockdown be imposed?
As the UK reaches the end of its second week in almost lockdown, the question everyone is asking is when can we get back to normal life?
Although this week we were told of 'green shoots' of hope by Prof Stephen Powis, everyone is cautious of giving a timeline on when people can expect to resume their normal lives.
Many also want to know what the government's exit strategy is for coming out of these harsh measures and what might inform this. Answers have not been given so far; perhaps some indication will be given in this week to come.
It has been suggested that the peak of the virus in the UK may occur in the next 1-2 weeks. It is looking like cases are surging, however, Dr. Jenny Harries does warn that increasing testing capacity will inevitably mean that more cases are found.
Another thing to look out for is how other countries are coping this week as COVID-19 cases are ramping up hugely in places like the US.
People are also looking to countries like Italy where this week there has been some hope that virus cases and deaths are finally slowing. Could they be on the downward slope of the curve?
3 hopeful pieces of news
All of the news on COVID-19 can seem very doom and gloom, but there are good things happening amongst all of the pandemic chaos. Here are 3 snippets of good news from the last week:
British firms make first batch of ventilators ready this weekend
Many companies such as Airbus and Rolls-Royce have teamed up to form the Ventilator Challenge UK consortium. They are set to provide up to 15,000 ventilators.
101-year-old Holocaust survivor beats COVID-19
The man identified only as Mr P, also survived the Spanish Flu.
Italy daily death toll the lowest in 2 weeks on Sunday
525 people had died in the previous 24-hour period, the lowest number since the 19th March. This provides some hope that Italy may be through the worst of the pandemic in their country.
Words by: Safiya Zaloum
Do you think lockdown should be extended?
Want weekly news delivered straight to your inbox? Sign up to our newsletters here!