American University of Antigua College of Medicine
Degree Information
American University of Antigua (AUA) College of Medicine located in Antigua and Barbuda, is an internationally recognized Medical School and plays a pivotal role in contributing to offering solutions to the world's forecasting doctors shortage. AUA's accreditations, approvals & international recognitions, state-of-the-art academic facilities, pioneering curriculum recognized by GMC, highly qualified and experienced faculty prepare future doctors to practice worldwide. AUA provides an academic experience of the highest quality. Having a holistic admissions approach, AUA selects students from A-Levels and equivalent who have the potential for Medical School success and provides them with the resources they need to obtain highly competitive residencies and move on to successful careers in Medicine.
AUA was founded in 2004 and has been a part of Manipal Education & Medical Group. AUA College of Medicine awards the Doctor of Medicine degree after students complete a two-year pre-clinical curriculum on the island of Antigua in the Caribbean, followed by clinical rotations in the United Kingdom or the United States, Canada, India at affiliated teaching hospitals. AUA is accredited by the Caribbean Accreditation Authority for Education in Medicine and other Health Professions (CAAM-HP). AUA is approved by the U.S. Department of Education to participate in federal student aid programs, approved by the New York State Education Department (NYSED), licensed by Florida Department of Education (DOE), and recognized by the Medical Board of California (MBC) and international recognitions from National Medical Commission, India and General Medical Council (GMC).
AUA offers a pathway to Medicine 6.5 Pre-Med to MD and direct 4.5 Med Programme. Upon passing the necessary licensure exams, AUA graduates are eligible to practice Medicine in the United Kingdom, in all 50 U.S. States, Canada, India, and worldwide.
AUA's Doctor of Medicine (MD) program – 4.5 years comprising of:
Pre-Clinical Sciences (Preclinical Sciences) at AUA campus in Antigua – 2 years
Preclinical Science Integrated Course (BSIC) intersession at AUA campus in Antigua – 10 weeks; followed by USMLE Step I examination.
Clinical Sciences consisting of clinical clerkships (Core and Electives) – 84 weeks at affiliated teaching hospitals in the United Kingdom*.
* Elective rotations are also available in the US, Canada, and India for eligible students.
For 4.5 years MD program:
Bachelors in Science (BSc) degree from an accredited university.
AUA has an articulation agreement with the American International College of Arts and Sciences – Antigua (AICASA). Qualified students who complete premedical coursework at AICASA are guaranteed acceptance into AUA College of Medicine upon meeting the eligibility requirement of AUA.
Tuition:
Preclinical $22,500 per semester (1-4 semester tuition & fees):
BSIC $20,000 (tuition & fees)
Clinical sciences $29,900 per semester (5-8 semester tuition & fees)
Alumni:
Dr Sundeep Mistry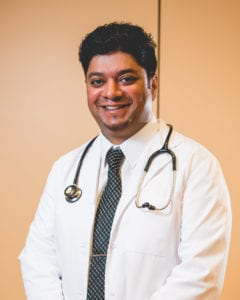 My journey with AUA has been one of the most memorable parts of my life. I was able to match for the UK's 2-year Foundation Program on the primary match list. Thanks to the rigorous training and experience with the USMLE based curriculum, I was well prepared for the PLAB exams 1 & 2, and the National Clinical Assessment. I passed and scored well on all of the exams without having done any extra courses in the UK. I truly feel that AUA's guidance and curriculum gave me the knowledge and confidence to be successful in my journey to the UK.
Anjuli Kaur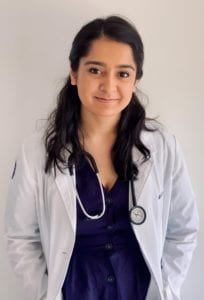 The transfer from AUA to Warwick Medical School (WMS) is an act that I am truly grateful for. The training that I was provided at AUA with both basic sciences and clinical skills gave me an upper hand when starting with the second years at WMS. I felt I had more in-depth knowledge than what the students were currently learning, however, there was still a lot that I had to learn, in particular Values, Ethics and Population studies! The staff at WMS were very welcoming as they invited me a week ahead, to introduce me to several professors personally and prepare me for the studies ahead.
Website URL:

Email:

Phone: