Published on 26th April 2018 by lauram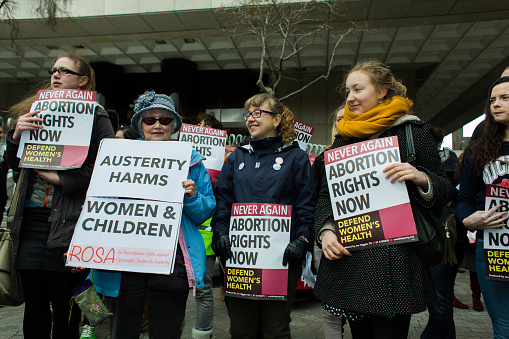 Welcome back to this week's edition of the news summary blog. This blog outlines the key stories in health news from 20th to 25th April. This week Alfie Evans' parents have lost a case to fly him abroad for further treatment, new reports recommend that Northern Ireland should change their abortion laws and a new prostate treatment has been given the go-ahead on the NHS.
Sitting the UKCAT this year? Try our one-day UKCAT Course!
Book our 2018 UKCAT Course
The parents of Alfie Evans have lost their case to fly him to Vatican City for further treatment. Alfie has been receiving ongoing treatment since December 2016 for a neurodegenerative disease associated with severe epilepsy. He has been in a semi-vegetative state for over a year and is on an artificial ventilation machine in the Alder Hey hospital critical care unit based in Liverpool. The judge stated that all medical experts agreed that further treatment would not be effective and that his parents should engage with doctors to create a palliative care plan. Protesters campaigning for the case tried to storm the hospital on Monday and clinicians working on the case have described the atmosphere as hostile.
New reports have recommended that Northern Ireland change their abortion law to allow abortion in cases of fatal foetal abnormality. The 1967 Abortion Act that covers the UK does not extend to Northern Ireland. Currently, abortions are only permitted if a woman's life is at risk or if there is a risk of permanent and serious damage to her mental or physical health. Fatal foetal abnormalities are cases in which doctors believe an unborn child has a terminal condition that will cause it to die in the womb or shortly after birth. Campaigners against the change argue that doctors cannot always accurately predict death and some babies that are deemed "terminally-ill" survive.
A ground-breaking prostate treatment has been given the go-ahead on the NHS. The new treatment means that tens of thousands of men could be prevented from undergoing major surgery to treat an enlarged prostate. The new technique can be completed as day surgery and involves using small plastic beads to block the blood supply and shrink enlarged prostate glands. It is hoped that the new technique will be available nationally over the next two years.
Words: Joelle Booth
Want more medical news? Read more below: