Published on 9th October 2019 by LeighanneM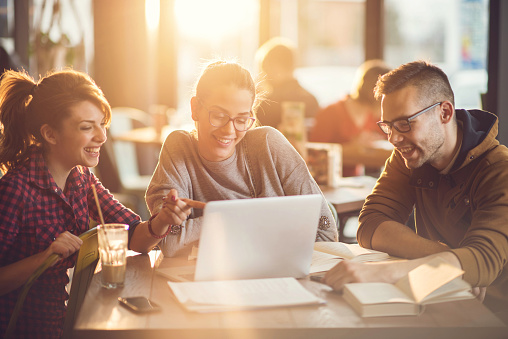 ---
Please note that this blog is just a guideline and we recommend conducting your own research and contacting the universities themselves before making any significant application decisions.
---
Over the last few years, several new medical schools have opened as part of the government's initiative to increase the number of medical school places. As these medical schools are new, not much is known regarding what they are looking for in applicants. This blog is therefore designed to bring together everything currently known about each new medical school's application process.
As these medical schools are new, it is more difficult to know what kind of UCAT score or academics will be required. Many of these universities accepted their first cohort of medical students a few weeks ago, meaning there is little known about what scores or grades applicants have previously needed. A few of these universities have been operating one or two years longer and so slightly more is known about their application process.
Many of the newer medical schools were created to address a lack of doctors in specific areas of the UK. Therefore, if you live locally to one of these medical schools, you may have a greater chance of receiving an interview or offer. Many of these universities have also set aside places for widening participation. This means students from backgrounds where accessing higher education is more difficult may also have a greater chance of an interview or offer.
So should you consider one of these new medical schools? If you meet the local applicant or widening participation criteria, then you should certainly consider applying. If you don't, it's still worth keeping in mind that these universities are generally not that competitive. Since they are not yet well established, not many students have heard of these medical schools and so number of applications may likely be quite low. This means your academics or UCAT score may not need to be as high to obtain an interview compared to older medical schools. The obvious downside is that since these courses are very new, it is difficult to know what exactly they will be like and how suited you will be to their structure and teaching style.
Without further ado, let's see what we know so far about each of these universities…
Anglia Ruskin
Anglia Ruskin has already had two rounds of applications since opening, one for 2018 entry and one for 2019 entry. This means data is now emerging on what kind of UCAT score they are looking for.
At Anglia Ruskin, students are first screened to ensure they meet their academic criteria. All students who do are then ranked on their overall UCAT score, and those ranking highest receiving an invitation to interview. For the last two years, UCAT scores for students receiving interviews are summarised in the below table:
| | 2018 | 2018 | 2019 | 2019 |
| --- | --- | --- | --- | --- |
| | Eligible for WAMS | Not eligible for WAMS | Eligible for WAMS | Not eligible for WAMS |
| Average UCAT score | 2535.3 | 2637.7 | 2598.6 | 2593.8 |
| Median KCAT score | 2590 | 2610 | 2560 | 2560 |
| Minimum UCAT score | 2480 | 2480 | 2500 | 2420 |
WAMS refers to Anglia Ruskin's "widening access to medicine scheme", where students meeting certain widening participation criteria can receive a lowered conditional offer. Anglia Ruskin also comment there will be extra points awarded when allocating interviews "for living or studying up to one academic year prior to the time of your application in the East of England region, with further points for Essex".
No weighting is applied to academics, personal statement or reference. Once at the interview, offers will be made purely on performance at interview. You should also "be prepared to discuss or use aspects of your personal statement at the MMIs". Students with a Band 4 in their SJT will also be eliminated. Anglia Ruskin has commented that the SJT may also be used in a 'tiebreak' situation when making offers.
Aston
Aston have accepted applications for the last two years, however, 2018 entry was atypical as only international students and UK students on a particular entry pathway were accepted. Therefore there is in effect, only 2019 entry to look at them when suggesting what sort of profile Aston looks for in their applicants.
Applicants to Aston are first assessed on achieved qualifications and UCAT score. This is used to rank applicants and those ranked highest will be invited to interview. Following interview, offers are made considering "performance across academic qualifications, UCAT score and interview".
Personal statements are not scored but are read alongside the reference and both are taken into consideration. For GCSES, Aston comments they score "6 GCSEs with Maths, English Language, Biology and Chemistry being compulsory. The highest two grades in the remaining subjects are included to make up 6 in total. The grades are given a score: A* (9/8) = 4, A (7) =3, B (6) = 2, C (5) = 1. Predicted A levels are not scored. Achieved A Levels are scored. A* = 4, A = 3, B = 2."
As for the UUCAT, Aston has said the "total possible range of UCAT scores are divided into equal deciles from 3600 to 1200 with points, in 0.5 gradations awarded." For the SJT, all four bands are accepted. However, Aston has not specified how the SJT will be used.
In selection for interview, academics will account for two thirds and UCAT the remaining third.
Edge Hill
This is the first year Edge Hill are accepting applications making it very difficult to suggest what kind of profile they are looking for in an applicant. So far, we know that applicants must first meet Edge Hill's academic criteria, after which they will be ranked according to their UCAT scores. The ranking will then be used to set a UCAT threshold, with the threshold depending on the number of applicants that year. What kind of UCAT score will be needed? Unfortunately at this stage, it is impossible to know, but since Edge Hill is new it is likely not many people will apply. Therefore, it is unlikely a very high score will be needed. As for the SJT, any applicants scoring a Band 4 will be eliminated.
For students meeting Edge Hill's Widening Participation criteria, the UCAT threshold needed to reach interview will be lower.
After the interview, students will be ranked based off MMI performance. The personal statement and reference may be used to distinguish between borderline applicants.
Kent & Medway
Kent & Medway are also accepting applications for the first time this year, meaning little is known about their admissions process.
They have commented that "UCAT scores will be used alongside our entry criteria when initially assessing applications. There will be a further review of contextual data and applicants' personal statements before the final selection for MMI (Multiple Mini Interview) takes place."
Lincoln
Lincoln follows the exact same application process as Nottingham, with points awarded for both the UCAT and GCSE's. However as Lincoln is less competitive, the points required to receive an interview are lower.
Your GCSEs in Biology, Chemistry, Physics, Maths, English Language and best three other subjects will be scored. A*'s are awarded 2 points and A's 1 point, to give up to 16 points.
You will also be allocated points based on your UCAT, scored for each cognitive section, so you will be given points for Verbal Reasoning, Quantitative Reasoning, Abstract Reasoning and Decision Making, not your overall total. For each section you are scored as follows: 801-900 = 9 points, 701-800 = 8 points etc. This means someone scoring 601 in Verbal Reasoning will be given the same number of points (7 in this example) as someone scoring 700!
The SJT is also awarded points, using the following system: Band 1 = 4 points, Band 2 = 2 points, Band 3 = 1 point. Applicants who score a Band 4 will not be considered further. The four cognitive sections together with the SJT give a maximum of 40 points.
This is added to the 16 points from your academics, and those with the most points continue to the next stage. This means the UCAT has more weighting than academics, and the SJT plays a large role.
Students with the most points are then invited to interview. As last year was the first time Lincoln accepted applications, it is difficult to predict how many points are needed for an interview. Last year, the threshold to be invited to interview was only 33 points. However, Lincoln has commented "it should be noted that as this was the first intake for this course and fewer applicants were aware, the number of applications was low. Therefore, it is expected that the threshold for Lincoln will be higher in future years."
Sunderland
Sunderland's medical school is supported by Keele and therefore they follow the same application process. At Sunderland, students scoring in the bottom 2 deciles of the UCAT nationally or with a band 4 in the SJT will be eliminated.
Scoring above this does not guarantee and interview but ensures students will progress to the next stage of selection.
In addition to the UCAT and SJT threshold, you will be required to complete a 'Roles and Responsibilities' form during the last two weeks of October. This is like a personal statement, but more focused on volunteering and work. This will be assessed to determine who is invited to interview.
Sunderland also comment that "you will have an opportunity to discuss your UCAS Personal Statement and your Roles and Responsibilities form at the Multi-Mini Interview."
Words and Research: Daniel Huddart