Published on 30th March 2020 by Premela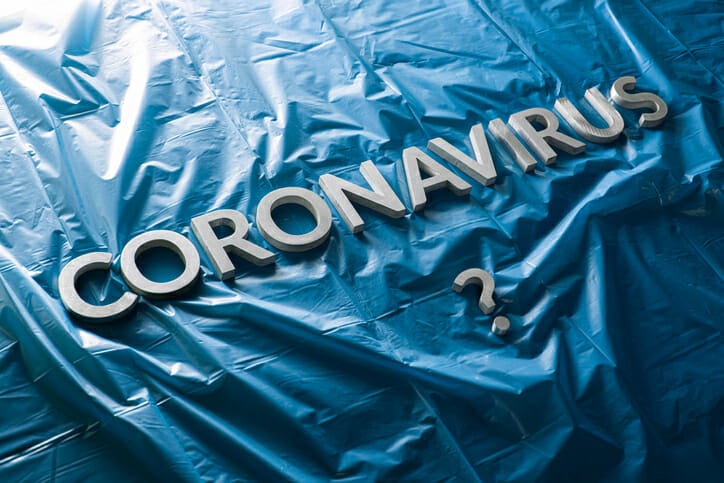 COVID-19 Weekly Update: 23rd – 29th March 2020
Welcome to the COVID-19 weekly update. Every Monday we summarise the key events that have happened in the previous week in this pandemic. We will give you a rundown of what's going on in the UK and the major events globally.
This week's key statistics
UK cases rise from 6,650 on Monday to 19,522 on Sunday

UK deaths rise from 335 on Monday to 1,228 on Sunday

Worldwide cases rise from 350,000 on Monday to more than 680,000 on Sunday

Worldwide deaths double from nearly 15,000 on Monday to over 30,000 on Sunday

The US overtakes China for the greatest number of cases reaching 112,100 at the end of this week
What has happened in the UK this week?
Monday started with more stringent measures announced by Boris Johnson. People in the UK are now only allowed to leave their homes for very limited purposes.
These are: shopping for basic necessities of food and medicine as infrequently as possible, one form of exercise per day, any medical need or to provide care for a vulnerable person and travelling to and from work only where absolutely necessary.
Parks are still currently open to allow exercise, but many local authorities are closing parks under their control. More closures came in this announcement following the closure of pubs and clubs last week. All shops selling non-essential items, libraries, playgrounds and places of worship must now close.
Police will be enforcing these new laws with the powers to disperse gatherings and to fine those not obeying. All gatherings of more than 2 people in public are banned, excluding people you live with. All social events such as weddings are banned, except for funerals.
The Prime Minister urged people to follow the new rules and said they are under constant review. They will be checked again in 3 weeks and relaxed if evidence shows this is possible.

On Tuesday Matt Hancock, the Health Secretary, announced that they are looking to recruit over 250,000 NHS volunteers to help NHS workers with shopping, delivery of medicines and to support those who are shielded.
By the next government update on Wednesday, less than 24 hours later, 405,000 people had signed up. By Sunday 750,000 people had signed up – triple the number that was hoped for.
He also announced that over 11,500 retired clinicians answered the call to return to help the NHS and more than 5,500 final year medical students will also be joining the workforce.
A new temporary hospital, the Nightingale Hospital will be established in the ExCeL centre in London and hold up to 4000 patients.
Rishi Sunak, the Chancellor, announced the availability of grants for the self-employed of up to 80% of their monthly profits up to £2,500 a month, the same as for furloughed workers as announced last week.
It is open to those who earn under £50,000 a year, which accounts for about 3.8 out of the 5 million self-employed in the UK.
On Friday both the Prime Minister and the Health Secretary both tested positive for coronavirus. Michael Gove delivered the daily briefing and announced an increase in testing for COVID-19, prioritising those on the frontline.
Routine testing for those in healthcare will begin next week to be rolled out to other key workers as testing capacity increases. The government has also urged people to stay local when going out once a day for exercise.
Sir Simon Stevens announced that 33,000 beds have been freed up across the country. He also announced that Manchester Central Conference Centre and Birmingham's NEC will also become temporary hospitals. Due to open mid-April, they will have a capacity for 6,000 patients between them. He added that further hospitals would follow.
He also warned that the rate of COVID-19 infection is doubling every 3-4 days. The medical director of the NHS, Prof Stephen Powis, said on Saturday that the UK would do well to keep deaths under 20,000.
On Sunday, Robert Jenrick announced that all parts of the country are on emergency footing. Local response groups leading coordinated and consistent responses across the country, including military commanders.
He also outlined the personal protective equipment (PPE) being distributed around the country for the frontline including 170 million masks, 42.8 million gloves and 2.3 million eye protectors.
Medicines, food and supplies will be delivered to those isolating who need them with the first 50,000 to be sent out by end of the week.
Deputy Chief Medical Officer Dr. Jenny Harries says that it will be 2-3 weeks until we see the effort of the measures we are practising as a collective and that it will be 2-3 months before it can be determined if the peak has really been squashed.
In the first definitive answer to be given on when we can return to normal life, she said that it will be 3-6 months before life might get back to normal and that this would happen very gradually. She also added that is it plausible it might be longer than 6 months before normal life resumes.
What has happened globally this week?
Europe, the epicentre of this crisis, has continued to suffer this week. Deaths in the continent hit 20,000 with Italy and increasingly Spain hit hardest.
The situation in Spain is continuing to get worse with a new daily record for deaths – 838 in just 24 hours. Italy has the most deaths of anywhere in the world; just under 11,000, but the rate has begun slowing.
Also this week, the Tokyo Olympics have been postponed to 2021, amidst many countries pulling their teams out of the games. The organisers agreed to a one-year delay on Tuesday.
On Wednesday India began its lockdown of 1.3 billion people. There are concerns about how this will affect the poorest areas of the country. Prime Minister Modi announced the lockdown with just 4 hours until it was to take effect.
With 80% of the Indian population daily wagers, they are now flocking back to their native villages causing travel chaos and a huge problem for the government.
The USA now has the highest number of cases globally reaching over 100,000 this week. Donald Trump has spoken about the possibility of quarantining New York as well as parts of New Jersey and Connecticut in an attempt to slow the spread. It is not entirely clear how this would work or what it would entail.
New York has the highest number of cases in the US; over 52,000. The leading infectious disease expert in the US has predicted that 100,000-200,000 Americans could die.
Things to look out for next week
It must be noted that the UK is still not on a complete lockdown. Some are wondering whether the government might choose to enforce curfews and travel bans as some other countries have done.
However, it is more likely that the government will choose to wait another 1-3 weeks to see the effect of the social distancing measures on the number of cases and deaths before putting new measures in place.

It is still not known how many people have had COVID-19 in the UK as testing has until now, been reserved for only those in hospitals.
As the UK rolls out testing to frontline workers, it is possible that in another few weeks that testing capacity could ramp up further, allowing testing of anyone who has symptoms or even those who don't. This will help to determine a more accurate mortality rate.
Many people will have been disheartened by Dr Jenny Harries' estimate of 3-6 months to begin slowly returning to normal life. One thing that could help in determining this is an antibody test to see if you have had the virus and developed an immunity.
The testing for the virus is only for those who currently have it, but this test could give an idea of what percentage of the population has had it; especially important for determining whether frontline workers can return to work.
With more than a fifth of the world on some kind of lockdown, it will be interesting to see the impact of this on the spread of the virus in the next week and weeks to come.
After over 2 months of extremely stringent measures, China is now doing everything it can to keep the virus out. It has temporarily banned almost all foreigners from entering the country.

3 hopeful pieces of news
All of the news on COVID-19 can seem very doom and gloom, but there are good things happening amongst all of the pandemic chaos. Here are 3 snippets of good news from the last week:
People around the world cheer for their frontline healthcare workers
The UK clapped for carers on Thursday at 8pm to show appreciation for healthcare workers who would have been coming home from or leaving to go to work. Similar things are happening in various other countries such as Italy.

COVID-19 drugs clinical trial begins in the UK
Researchers at the University of Oxford have begun a clinical trial to assess different drugs to treat hospitalised COVID-19 patients. It will start by evaluating 2 HIV drugs and anti-inflammatory medication.

102-year-old Italian grandmother recovers from coronavirus
The lady spent 20 days in hospital in Genoa but has now made a full recovery.
Words by: Safiya Zaloum
Want weekly news delivered straight to your inbox? Sign up to our newsletters here!