Published on 10th October 2018 by lauram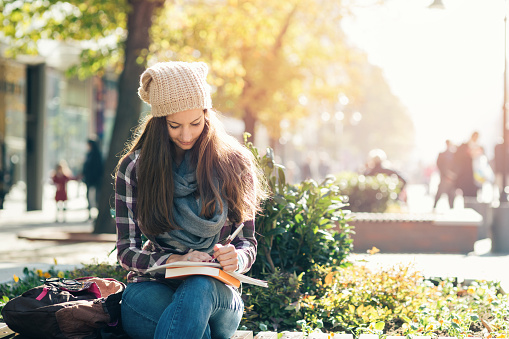 No one ever feels completely ready for UCAS deadline day. You can prepare all summer and still feel that you need to change something in the very last minute! The key is to bite the bullet, be confident and send it. To help pressing that submit button a little bit easier, here is a checklist of everything you should do before sending your application to your universities!
Want to get a head start with your interview preparation? Book our one-day Interview Course!
Looking for example questions? See over 100 medical school interview questions and answer guides in our FREE Interview Question Bank>>
1. Do your research
First things first, make sure you're really happy with your university choices! This means researching and considering what is best for you in terms of course content, length, location and teaching methods. You can find a wealth of information on university websites, so use it because these choices are not to be made lightly!
Not sure which kind of med school course would suit you? Take our quiz!>>
2. Flaunt your strengths
Of course, it doesn't matter if you love the university if you don't meet their requirements! Possibly the most important and smart strategy for your application is to apply to your strengths. Whether it's your grades, admissions test or personal statement – apply to the universities that score your application highly. I cannot recommend this enough, so please do your research!
Read how each university uses the BMAT here>>
3. No room for error
Sounds obvious, but make sure you register with UCAS and complete it properly. This includes your details, qualifications and the codes of the courses you're applying to! As well as the four medicine course codes, I would also recommend including a backup as your fifth choice (normally biomedicine, but go with what you'd enjoy)!
Read more about the UCAS process>>
4. Personal statement
Ensure you upload the final draft of your personal statement, making sure it's within the character count and there are no spelling or grammar errors! Resist the urge to change it just before you submit and have a few trusted people to give you feedback and advice before deadline day.
Read how each university uses your Personal Statement here>>
Read 5 Easy Ways to Make Your Personal Statement Fit the Character Count>>
5. Make sure you have your UCAS References
The next thing to tick off: ensure you get your UCAS references before the deadline (as things can get a bit frantic around deadline day).
6. Check, check and check again!
This should be an ongoing process – but make sure you check everything before you press send! It's always helpful to get someone you trust, such as family, friends or a teacher to check with you. Check your:
Spelling

Grammar

Course codes

Personal details
7. Don't be late!
Remember the deadline for medicine is 15th October, so ensure to submit your application before the deadline! It saves a whole lot of stress and is a good habit to get into in general. I pretended my deadline was around a month before, so that I had a month to get feedback on my personal statement and I made no stress-induced errors/changes.
If you've worked your way through this list, then you're ready to send off your application! *deep breaths*…
Good luck with your applications, and may those interviews start flying in very soon!
Words: Katie Burrell
Katie is a third year medic from Lancaster University who also documents her life at medical school through her own blog https://hopefulmedic.wordpress.com/
Want more application tips?