Published on 10th August 2020 by lauram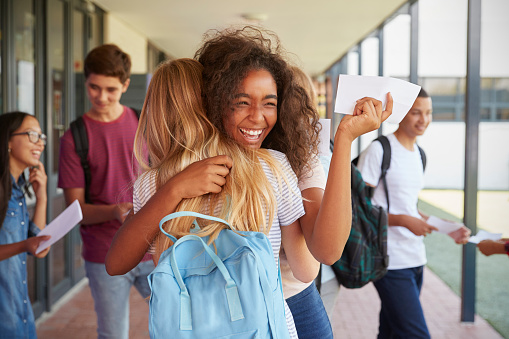 A-Level results day is understandably very daunting – everyone's holding their breath to see if they've managed to secure their offer. Here's a list of things you should do before results day to help you prepare for every eventuality and to hopefully help the day run more smoothly…
Need expert help with your medicine application? Try a General Advice session…
Book a general advice session
1. Make sure you have a plan B ready
Hopefully, everything will go to plan and you will get those grades – but sometimes the unexpected can happen and it's best to be prepared. If you do miss your offer, it'll help to have a back-up plan that you've carefully considered beforehand rather than end up going into panic-mode on the day.
Create a step-by-step plan of what you will do if you miss your grades. Consider all the possibilities, something along the lines of: if I don't meet my grades I will contact the universities I applied to, if that doesn't get me anywhere I will try clearing, and then finally I'll take up course X I applied for, or I'll decline course X and take a gap year instead.
Read more about taking a gap year, biomedical science to medicine transfer schemes and graduate entry medicine>>
2. Make sure you have everything you may need
There are a few things you should take with you on results day – the first being a fully charged phone as you're going to be needing this whether you have made the offer or not!
You need to make a list of the direct phone numbers for the medical admissions teams for the universities you applied to. The first step, should you not make the grades, is to give these universities a call. You'd want to start with those that you received an offer from and then do the others – it'd definitely not unheard of for people to receive offers like this!
You can find a list of medicine courses in clearing – or each institution's special clearing phone numbers – on our clearing guide.
Note down your UCAS ID number and your clearing number (both can be found on UCAS track). Take yourself a pen and paper as well, it could definitely come in handy if you do end up needing to ring around.
Read more about reapplying to medicine>>
3. Understand the clearing process
This is what I was doing the night before results day! Although Medicine rarely goes into clearing and the chances of you getting a place in this way are quite small (so don't put all your hopes on this), there's still a possibility you could get lucky.
You can read more about how clearing works on our medicine clearing guide. Essentially, you can consult our list of courses in clearing – or search through the UCAS database. When you find one that looks appealing, you need to call the clearing number or follow their directions for how to apply.
You can also express an interest in clearing for St George's university ahead of time here. You can also sign yourself up to be alerted of any clearing places for any course here.
Read more about Clearing for Medicine>>
4. Check UCAS Track
On the morning of results day and before you go to physically collect your results, it's worth logging in to UCAS Track to see if you've got a space – and take the pressure off your morning. It tends to update at 8am (even though I refreshed mine a few minutes before 8 last year, and it had updated! – read about my experience). If it has, chances are you've made the grades so you can calm down and collect your results a little more relaxed.
You may have been accepted for your insurance or rejected, and that'll give you an early indication of grades; you'll then be able to start thinking of your next steps ahead of time.
5. Try to forget about it until the day
In the meantime, keep yourself preoccupied with something and simply put results day to the back of your mind. Remind yourself that no amount of worrying is going to change those results so try not to let the overthinking ruin your summer.
Best of luck!
Masumah is a 1st year medical student at the University of Manchester. She writes a blog documenting her experience through medical school and also giving tips to aspiring medics: lifeofamedic.com
Want more info to prepare for A-Level results? Read more below: