Published on 15th April 2019 by lauram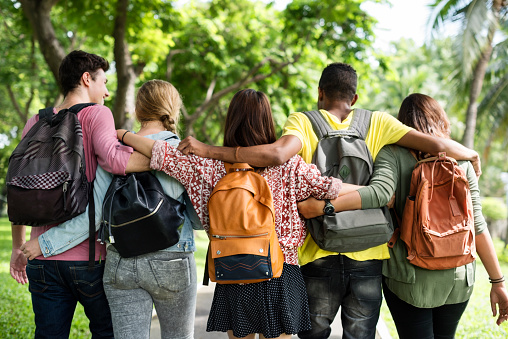 Open days are the perfect opportunity to ask current students what they really think of their course and their experience of the medical school.
You don't want to be asking questions that you could easily find out online or in prospectuses (e.g. what the entry requirements are, how long the course is etc) Instead, take this opportunity to really dig deep into what makes each medical school special. We'll talk about the questions you might ask in this article.
Want to book yourself on to med school open days? See all 2019 dates here!
See all med school open days
1. How are you finding the course as a whole?
It's great to ask students what they genuinely think of the course, including the highs and lows they've experienced. Find out how they're coping with the demand of the course and ask about the workload and exams.
It may also be a good idea to get a more in-depth explanation of course structure and the different components. This will help you understand how each medical school works and whether it would suit you.
Read more on managing a med school workload>>
2. How are you finding the teaching style?
This links nicely into the section above. Probe about the teaching methods and how effective they are. I researched my medical school and found out it is primarily lecture-based.
However, on chatting with students at the open day I found out that other teaching methods are used regularly alongside lectures, such as histology workshops and problem-solving sessions.
Another thing to look into is if the medical school gives its students regular opportunities to feed back to the course leaders about the teaching and how to improve it. This is great if you have any qualms or suggestions during your time studying there which could help improve your learning.
Take our quiz: Which Med School Course Would I Suit Best?>>
3. What is student life like at this university?
This is something that is difficult to gauge without actually talking to current students and seeing their enthusiasm and personal experiences. Find out more about student life, societies and sports, and the university city.
As a medical student, finding something you love to do outside of medicine is really important to give you a good work-life balance and to meet new people. Whether it's socialising and relaxing with friends or being in a sports team, it's great to see the kind of activities available at the university to help you burn off steam and kick back once in a while.
---
Why not try one of our quizzes?
---
4. What support is available?
Medical school can be challenging, so a good support system can be really valuable if you ever need help with anything. Ask about the support available at the university and support specifically for medical students.
This may be in the form of a welfare team, mental health support, course supporters, and people to help you settle in to first year.
For example, my medical school has a 'Medic Parents' scheme, whereby every first year gets a second year 'medic parent' to buddy up with them and help them out if needed.
Many medical schools also have student-run revision sessions closer to exams, which are very helpful and a great way to understand difficult content.
Read 10 things you might not know about life at med school>>
5. What are the clinical placements like?
Clinical placements are a great way to learn and develop as a medical student. I've learned so much from observing and practising clinical skills in my GP and hospital visits, and it's nice to see how content from those 9am lectures can really be used to help patients.
Ask about how often these visits are, how organised and structured the placements are, and if there's opportunities to really get stuck in.
Words: Louisa Lee
Want more insight into open days and life at med school? Try: