Published on 18th February 2019 by Halimah Manan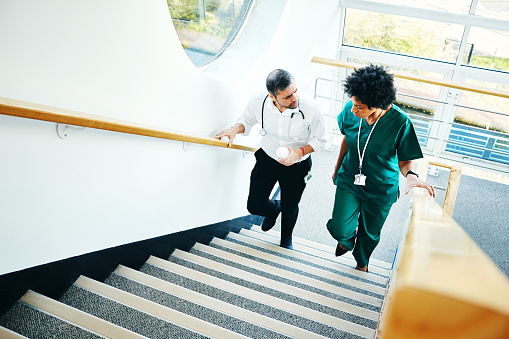 Medical work experience is a vital part of your application to medical school.
But, with so many applying for Medicine year-on-year, it can feel impossible to get work experience that will help you stand out.
To help you out with the process, here are three tips on finding medical work experience.
Sitting the UCAT this year? Book a space on our one-day UCAT Course! (Did you know the UKCAT was renamed UCAT? Read more about the UKCAT to UCAT switch here)
Book your space on our UCAT Course
---
1. Start looking early
If you're already 16, start the application process for voluntary roles as soon as you can.
Most medical schools like to see a long-term voluntary commitment of at least six months, if not more. (Want to see what all work experience requirements are? Find out on our Medical School Work Experience Requirements page!)
While this may seem simple, it's important to remember that you might not find a volunteering place the first time you try. Plus, your DBS check will take a couple of weeks and, on top of all that, most places require you to do an induction.
Start looking as soon as possible to ensure that by the time you apply for medicine, you have done a good amount of volunteering. Medical schools won't accept what volunteering you are planning to do, only what you have done.
Read 5 Myths About Medical Work Experience>>
2. Check your local hospital trust's website
Often, hospitals have volunteer schemes and really appreciate the extra help from community volunteers.
Even if you're simply making a patient a cup of tea or sitting and chatting to a lonely elderly patient, it's a brilliant way for you to really experience what a hospital setting is like.
If there's not enough information on the website on how to apply for this, ring up and find out – there are often deadlines for applications, so make sure you're regularly checking to see when they open and close.
Some hospitals also have work experience schemes that students can apply to, keep a look out for when applications open and apply!
Talk to a tutor at your college/sixth form and explain to them what you're applying for and ask if they will be happy to support you and write your reference (a teacher reference is often required for these placements).
It's often difficult for those without a medical contact who works in a hospital to get hospital based shadowing experience, but these schemes make it possible.
Don't worry if you don't get a place on a hospital placement though, as medical schools are often more interested in your volunteering experience than your shadowing experience!
Read How I Got Into Medical School With No Hospital Work Experience>>
3. Send a letter and your CV when you apply
This may seem over the top, but it shows that you are serious and keen.
Emailing is of course the easiest option, but sending a well-written letter looks more professional and is less easily ignored or dismissed.
In your cover letter make sure you explain:
Who you are (i.e. you are hoping to apply to medicine)
Why you would like to volunteer/shadow at that particular establishment
How long you want to volunteer for
Also mention that you would be happy to come in for an interview or chat on the phone if further information is needed, and include a number that they can contact you on.
How much work experience do you really need? We speak to six current med students on what they did before applying>>
Good luck!
Words: Tahmeena Amin
Read more like this: