Published on 20th September 2018 by lauram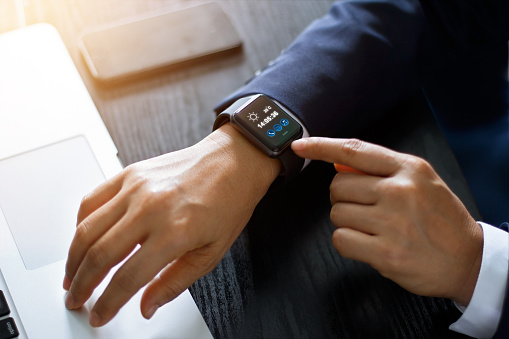 Hello and welcome to our Weekly News Summary, bringing you up-to-date news in healthcare and making it relevant to you as a medical school applicant!
This week, we will discuss the following topics: new research on safety of daily aspirin, a call to ban early foetal gender testing and the benefits and dangers of the new Apple Watch.
Want weekly news delivered straight to your inbox? Sign up to our newsletters here!
New research on safety of daily aspirin
A new major study from the USA and Australia has shown that elderly people with no health problems do not need to take an aspirin a day, as was previously recommended. Although doctors in the UK have not been recommending this for a while, many people still choose to take aspirin to reduce their risk of strokes and heart attacks, as it is a blood thinner.
Whilst this is true for a patient who has actually had a heart attack or a stroke, the results from this trial have shown that a patient in good health would have no benefit, and would in fact have an increased risk of potentially dangerous bleeding.
What can we learn from this?
Aspirin can be purchased over the counter, so ultimately, it is the patient's decision whether they take it or not. However, it is important for doctors to educate patients on these risks so patients can make informed decisions. Health education is a large part of a doctor's job, and doing this effectively requires patience and communication skills.
You may encounter Multiple Mini Interview (MMI) stations where you have to give instructions to someone to complete a particular task, and you may wonder what the relevance of this is. However, you need to use this station to show the interviewers that you do have the patience, empathy, calmness and ability to convey instructions effectively.
Question to think about: how can you demonstrate patience and communication skills in your personal statement? Find out more about our MMI courses here!
---
Why not try one of our quizzes?
---
Call to ban early foetal gender testing
The Non-Invasive Prenatal Test (NIPT) is a new test to be rolled out across the UK next month, where it will be used by the NHS to test for genetic conditions such as Down's syndrome. Although the test can also be used to reveal the baby's gender, the NHS will not be disclosing this information.
However, private clinics are offering this test, at a cost of £150-200, and revealing the gender. Labour MP Naz Shah, who is the shadow women and qualities minister, is calling for a ban on this, due to fears that it will lead to selective abortions. She is particularly concerned about cultural beliefs in certain communities, such as the South Asian community, who prefer boys and may place pressure on women to abort female pregnancies. She condemns this as "morally wrong".
What can we learn from this?
It is important to be aware of cultural differences which may have an impact on your practice as a doctor. Whilst stereotyping is clearly unjustified and inappropriate, having an awareness and sensitivity towards potential issues will actually make you a better doctor than if you ignored the differences completely.
This is all part of your "holistic" consideration of a patient – social aspects can often play a big role in a patient's decisions, and being aware of them will help you to tailor your advice. In your personal statement and interview, try to show that you are a considerate person and that you are open to hearing and understanding views different to your own.
Question to think about: what other issues are raised by genetic testing in pregnancy? Read more about how to show empathy in your interview here!
The benefits and dangers of the new Apple Watch
Apple has announced two new healthcare features on its Apple Watch. In a few months, the Watch will have the ability to detect a fall and call emergency services if you are no longer moving. Whilst this is not a completely novel idea, the scale in which Apple Watches are sold and worn may mean a significant new strain on healthcare services, in what has been described as "technology-driven hypochondria".
The second feature on the Watch will be electrocardiogram (ECG) tracing will be supposedly give patients information on heart problems such as heart attacks. As yet, this technology has been cleared only by the US health regulation authorities. However, if it becomes available in the UK, it may have a big effect on an already struggling NHS, with patients seeking much earlier and potentially unnecessary interventions.
What can we learn from this?
There is a big drive in healthcare to empower patients and give them as much autonomy over their health as possible. However, such advances in technology can also have unintended consequences which may adversely affect the healthcare system in the UK.
If technology is really advancing in this direction, then healthcare systems may need to adapt in order to be able to cope with this new workload. You can mention this in an interview if discussing advances in technology and their effect on the NHS – this will make you look like a strategic and long-term thinker!
Question to think about: which advance in technology has had the biggest impact on healthcare in the last 10 years? Remember, this is just your opinion so there is no right or wrong answer. Read 5 top tips for your medical school interview here!
Words: Mariam Al-Attar
Are you keeping up to date with current medical news? Read the latest below: